Good morning everyone!!! So far my week has been really busy and slightly stressful, so I am glad it is almost over! ;) Today I just decided to do a mix up post about different things so, here it is!!
One high light of my week was that I got glasses!! I will not have to wear them all the time just when I drive, and have to read for something a long distance away. I will definitely take a picture of them when they get here! (The person said 7 to 10 business days.) I couldn't find them on the website, so I guess we will both just have to be patient! ;)
The Olympics:
Wow! So far the US has already gotten 12 medals!! They are at the lead. (medal wise)
Some of my favorite sports to watch are- Couples figure skating, Womens/Mens mogul, skiing, and snowboarding.
I was really hoping that Lindsey Jacobellis (snowboarder) would win. She had fallen down in the past olympics. Two days ago she got into the last race before the finals. She was doing really good, but then she slipped and over corrected. ;( She hit a flag and was disqualified. But I am sure she will come back in the next olympics.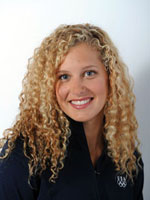 I also wanted Lindsey Vonn to win. SHE DID!!! WHHOOO HOO!!
Figure Skating:
I really wanted these people to wi
n (
Amanda Evora and Mark Ladwig) But the got tenth place. I think they deserved better. I thought that they did a fantastic job!
XOXO
Caroline